False Wall, Small mezzanine floor above downstairs office area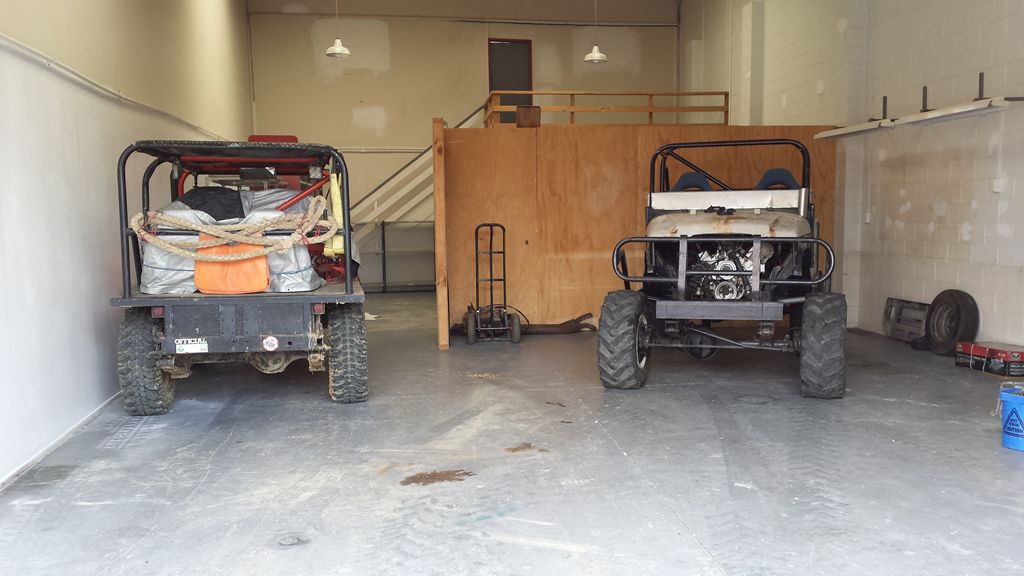 False wall from mezzanine.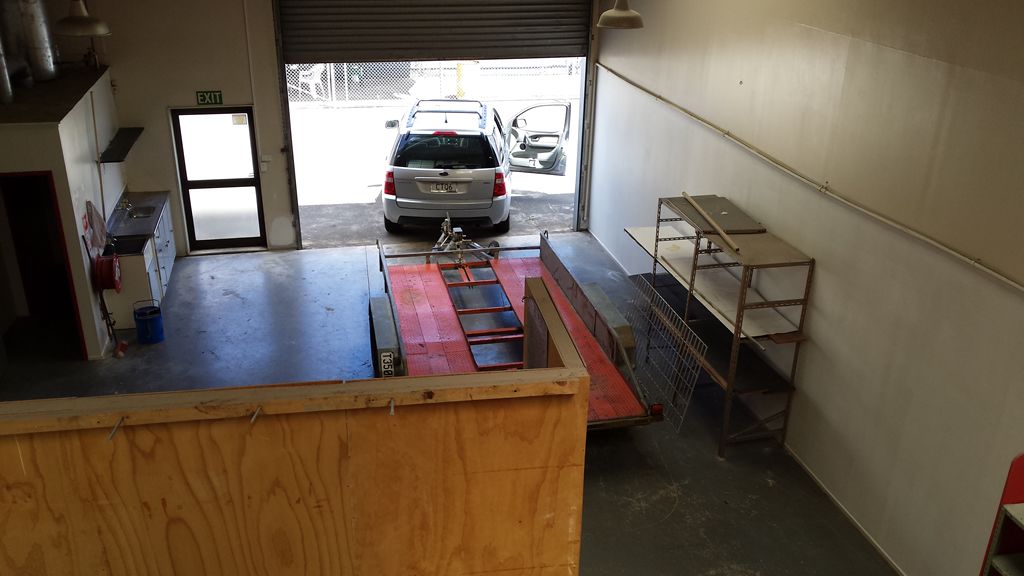 False Wall removed. Downstairs still there.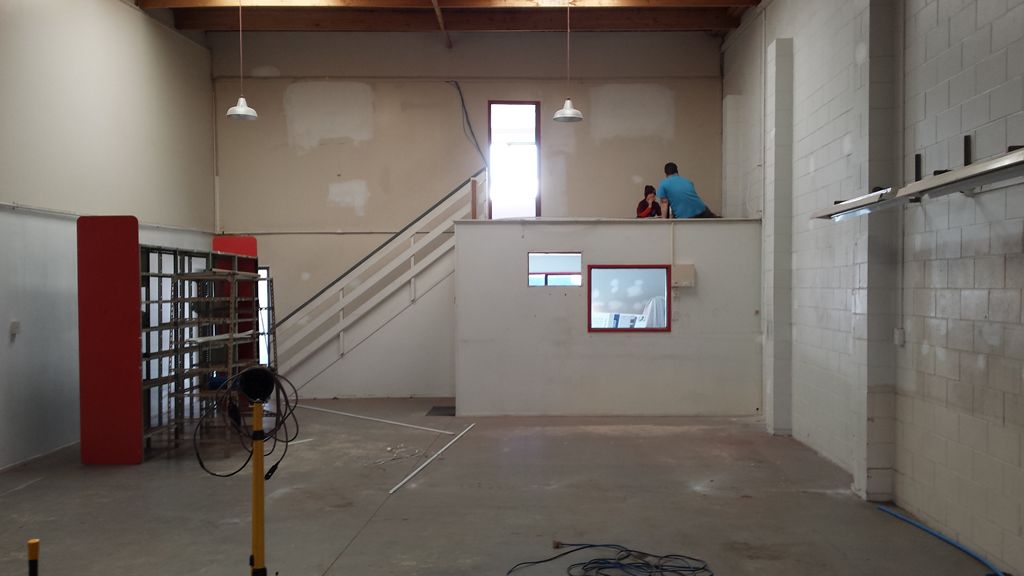 Downstairs office, gone.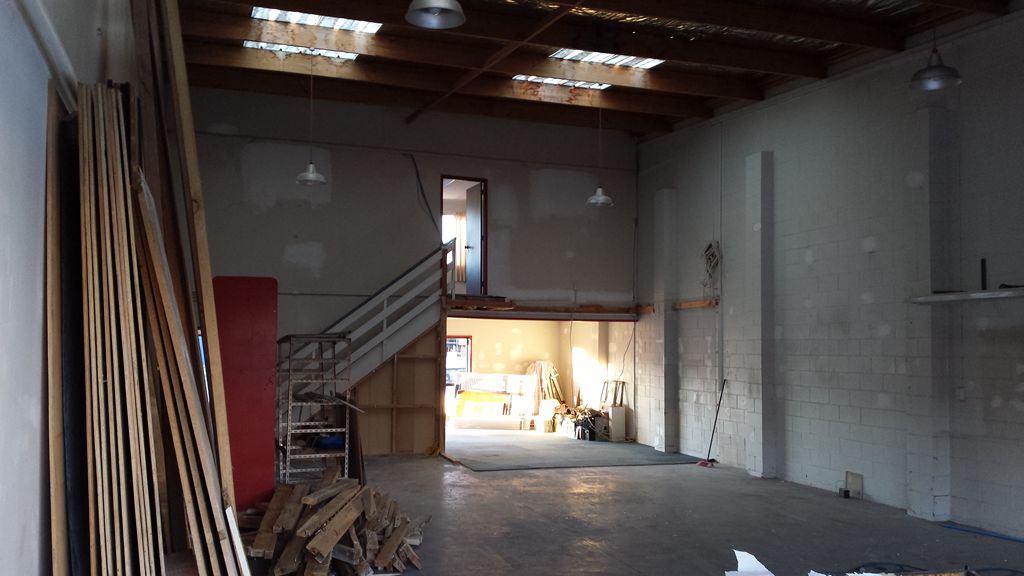 Timber and tools, ready to go!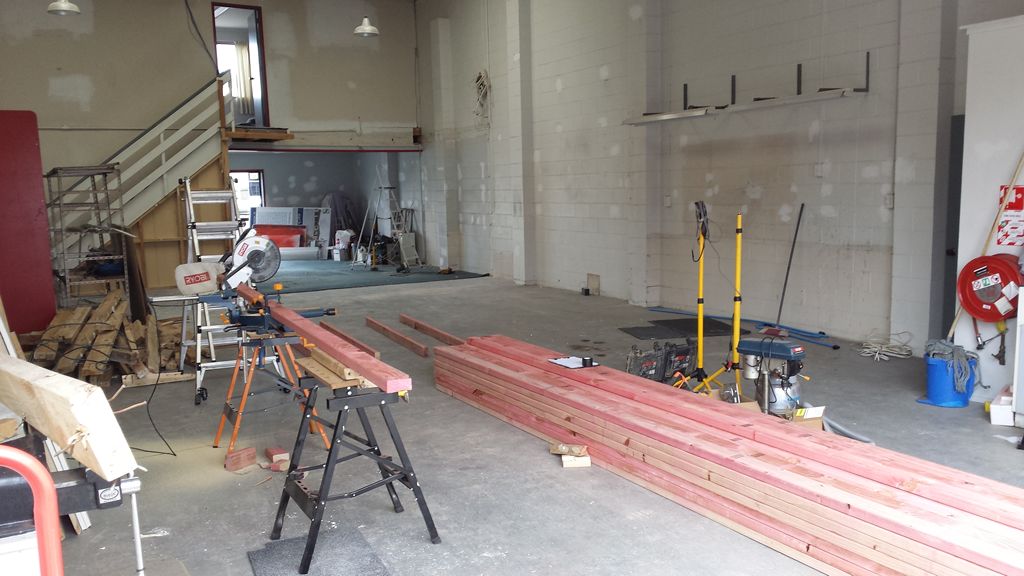 Top plate, bottom plate and studs ready to assemble.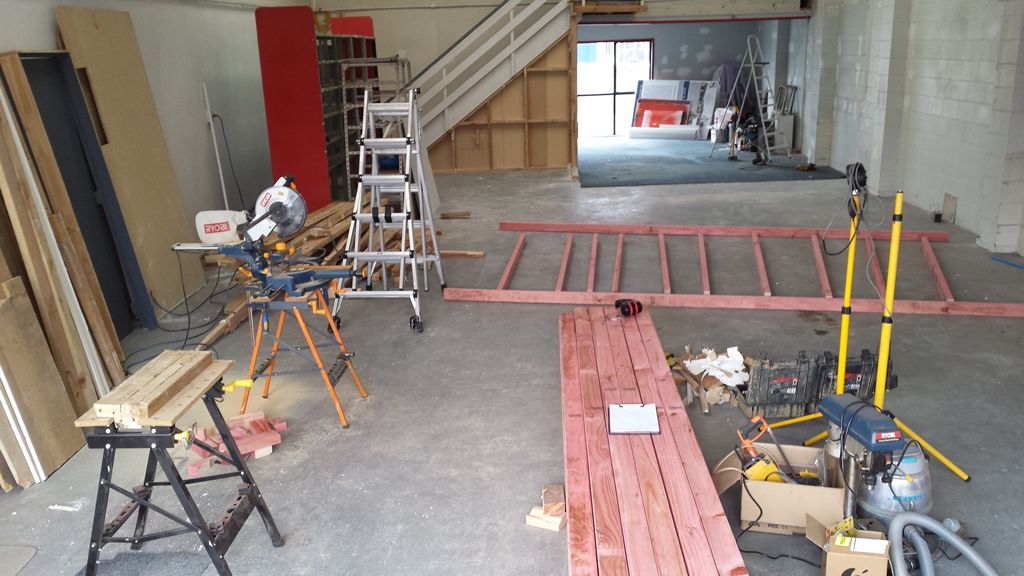 Minions at work (or is that play)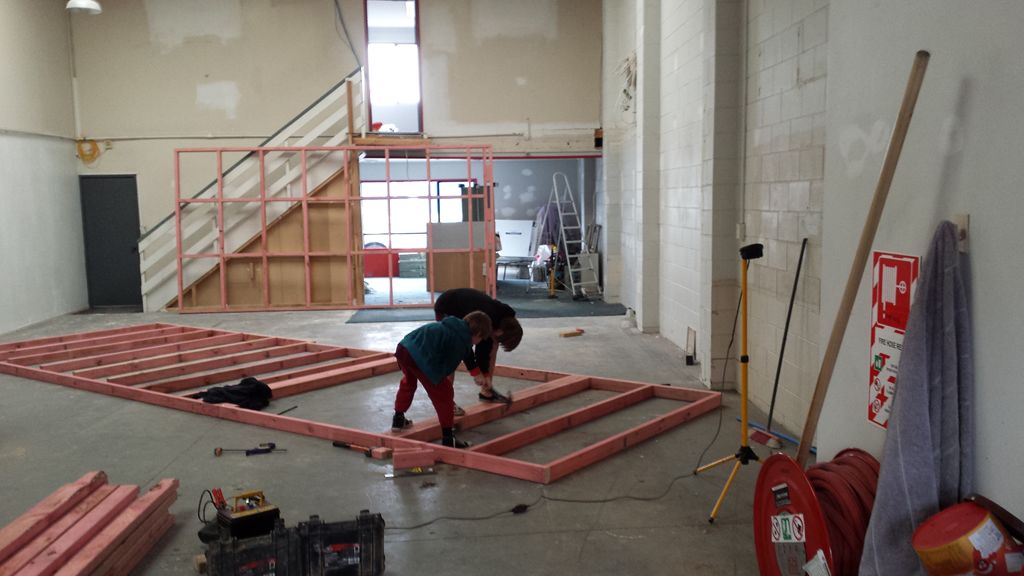 4 Walls completed ready for anchoring into place.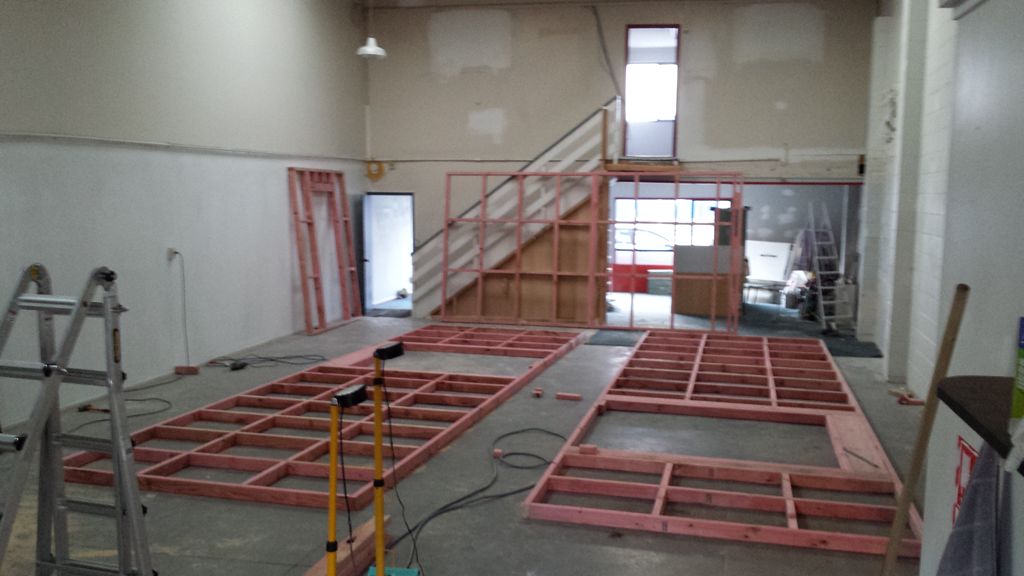 2 Large walls in place.
Double doors from office are to kitchen, double doors through to workshop area.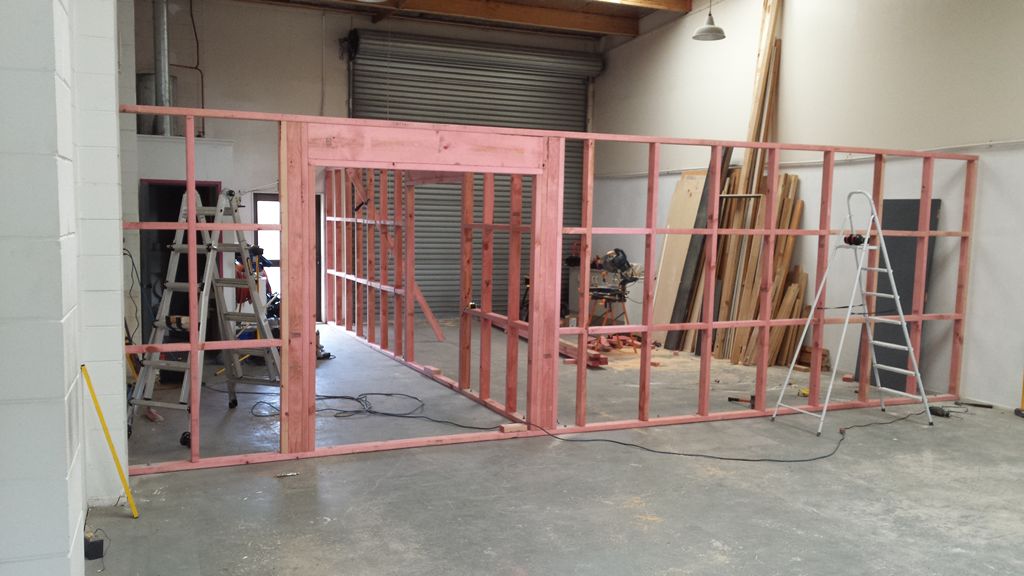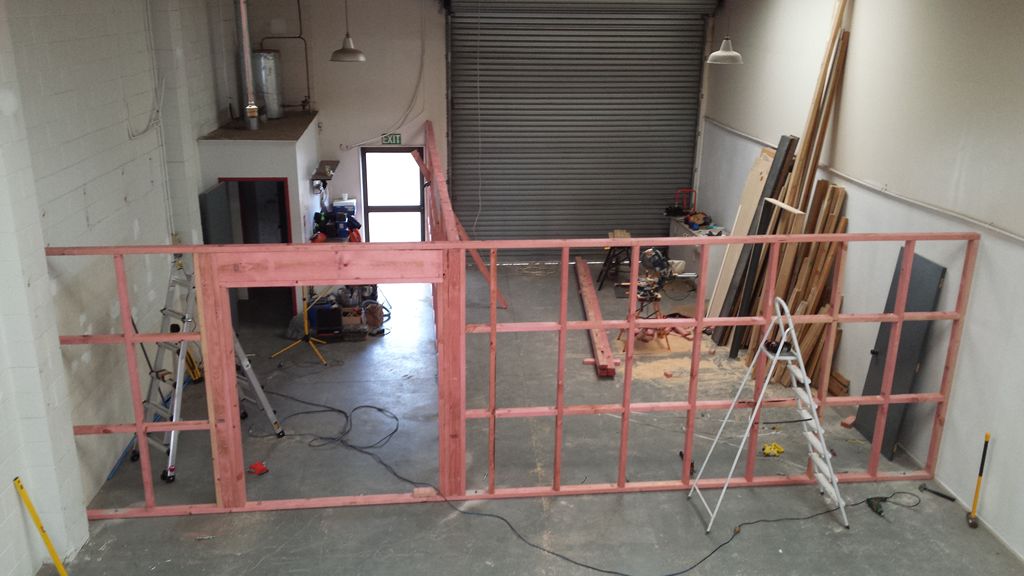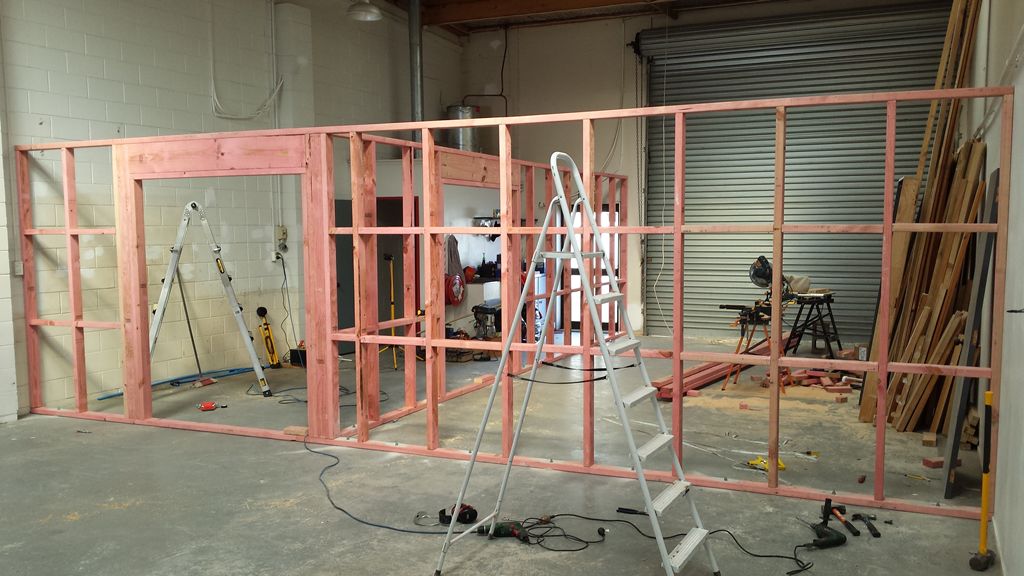 Storage Room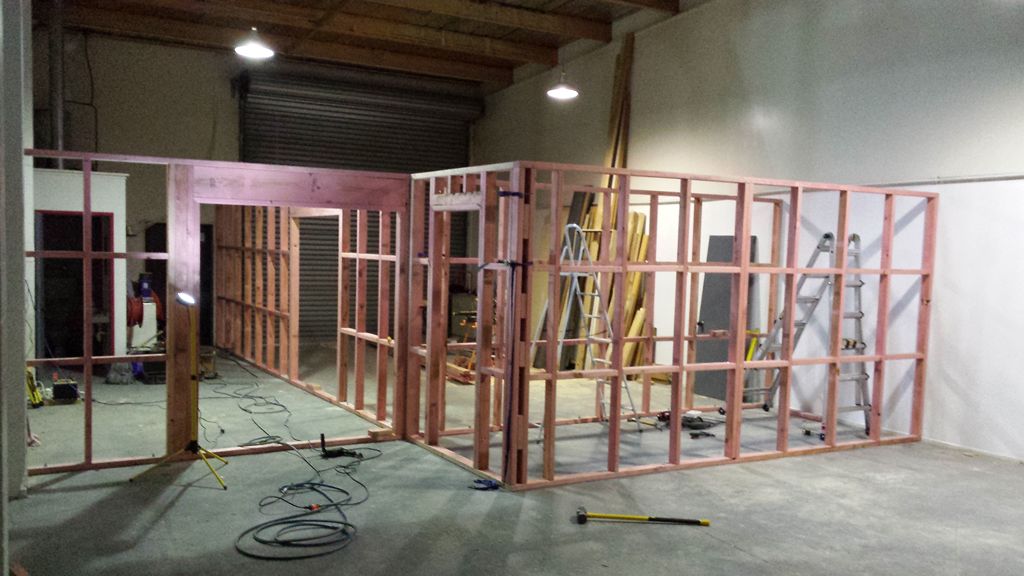 More, bigger timber for ceiling Joists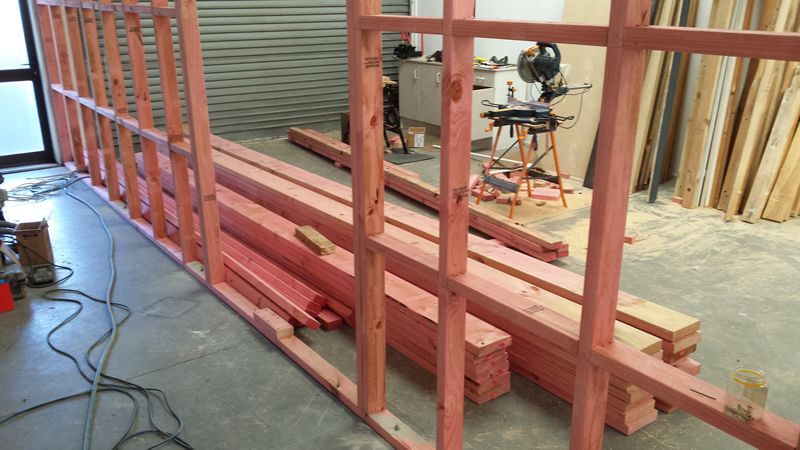 New wall to hold Joists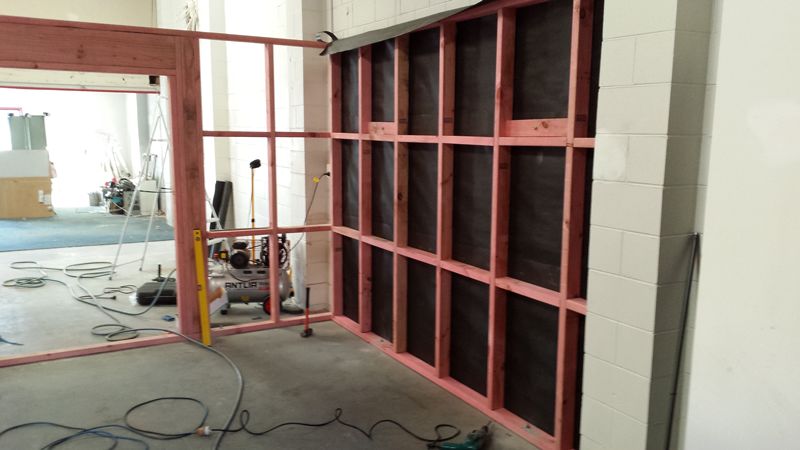 Small wall by toilet door and kitchen joists in place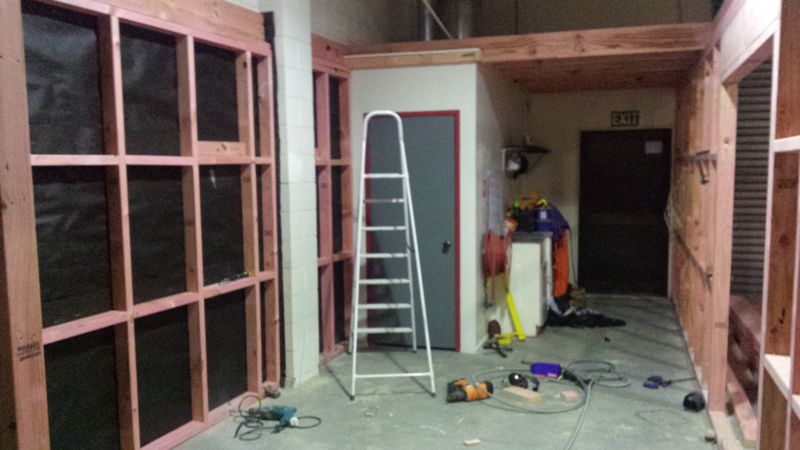 Most all joists in place (man those things are heavy)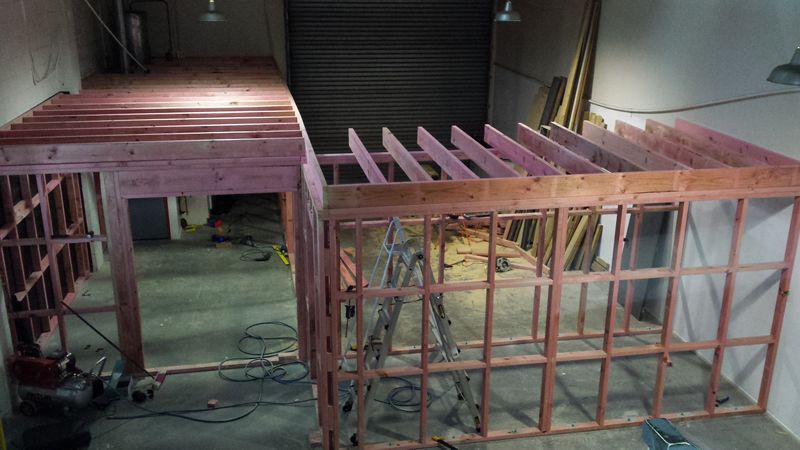 Starting the wiring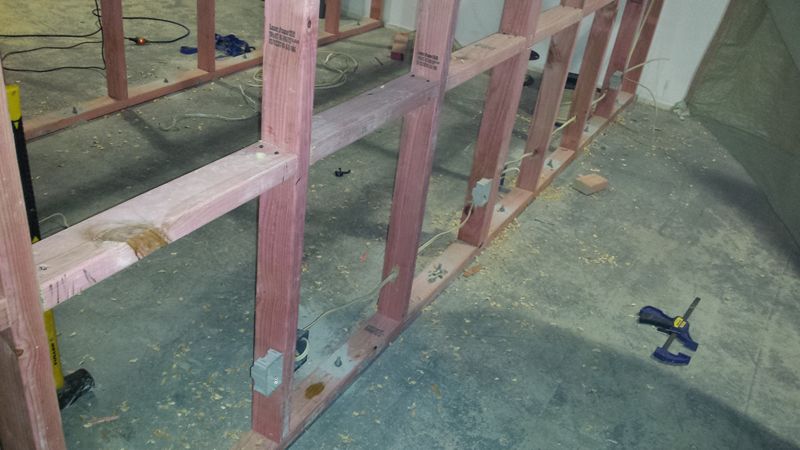 Testing new lights (Think we need more power! Ug.)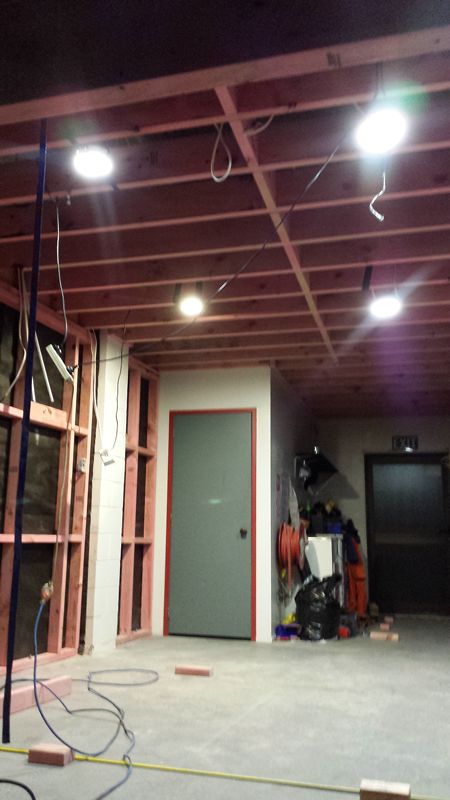 Kitchen ceiling mostly done.

Kitchen ceiling all done. (Looking from back door)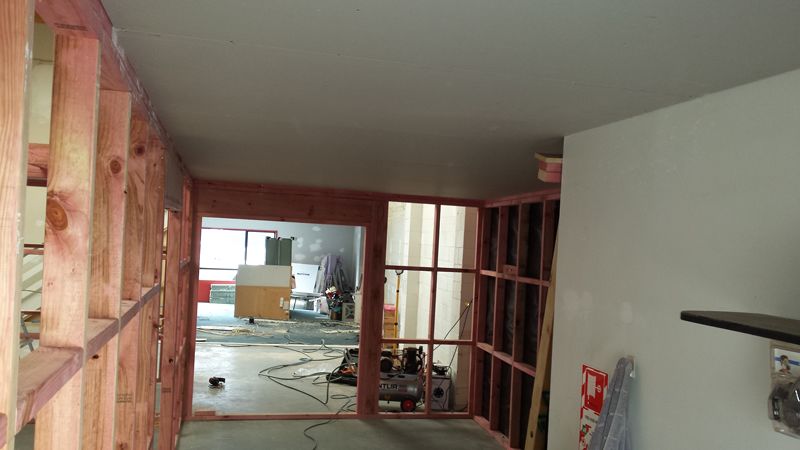 Store room ceiling all done.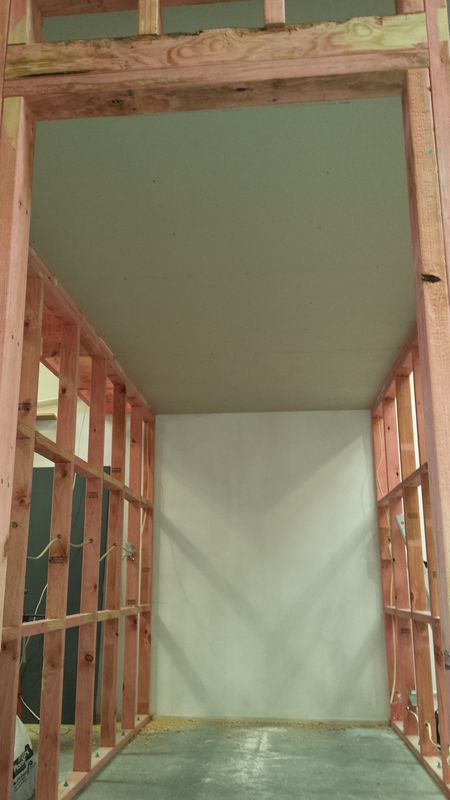 Doors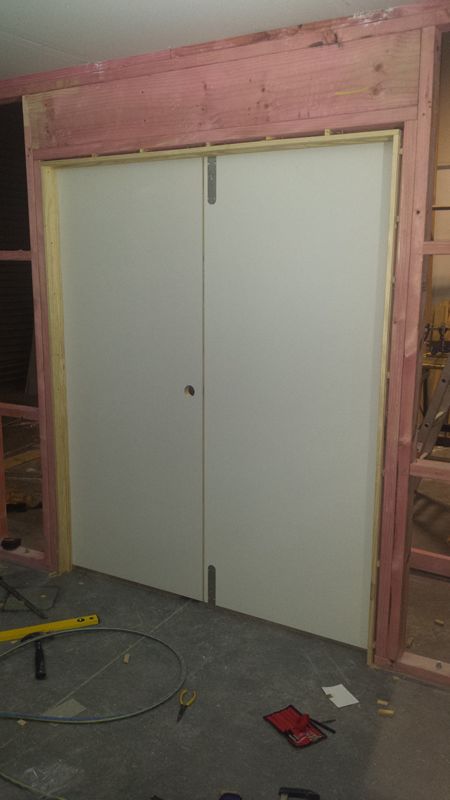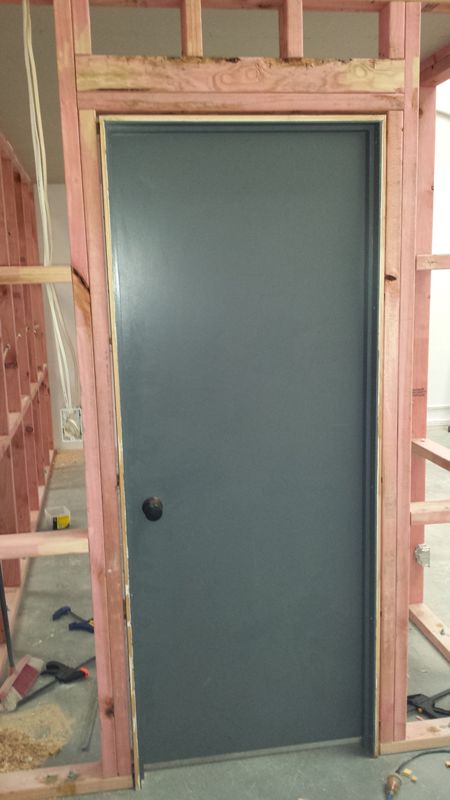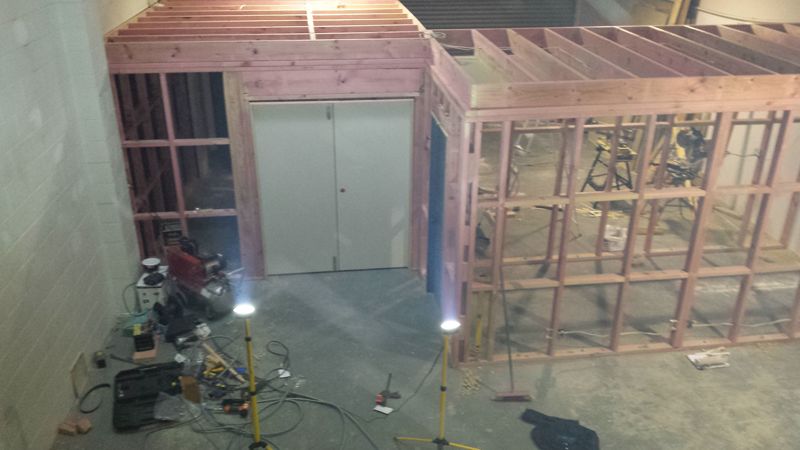 Strengthen Floor above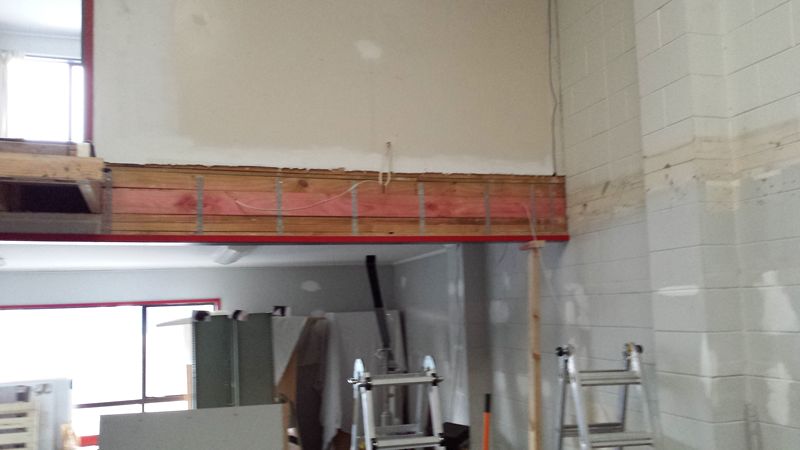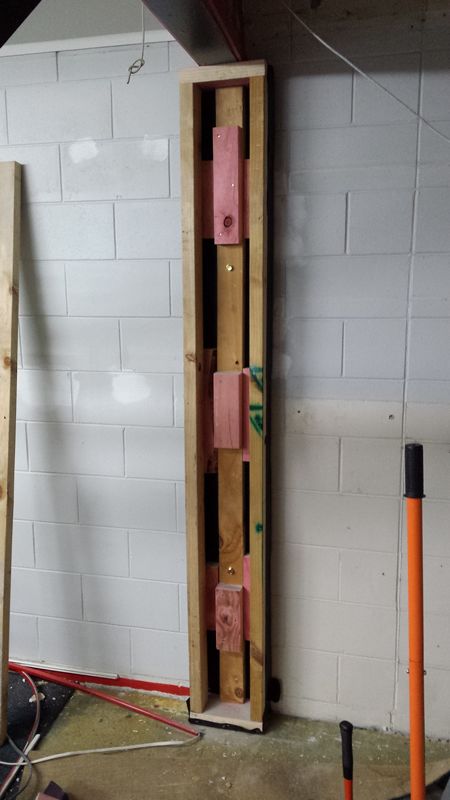 Start of Stair wall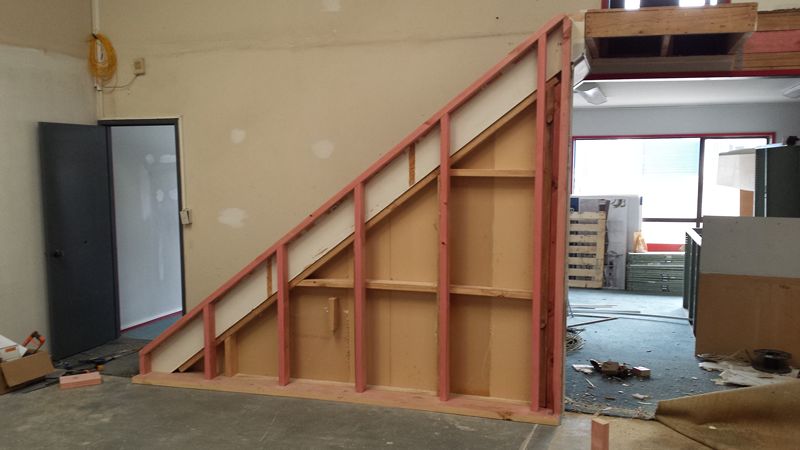 Double thick wall. Man this thing was heavy to lift and swing into position.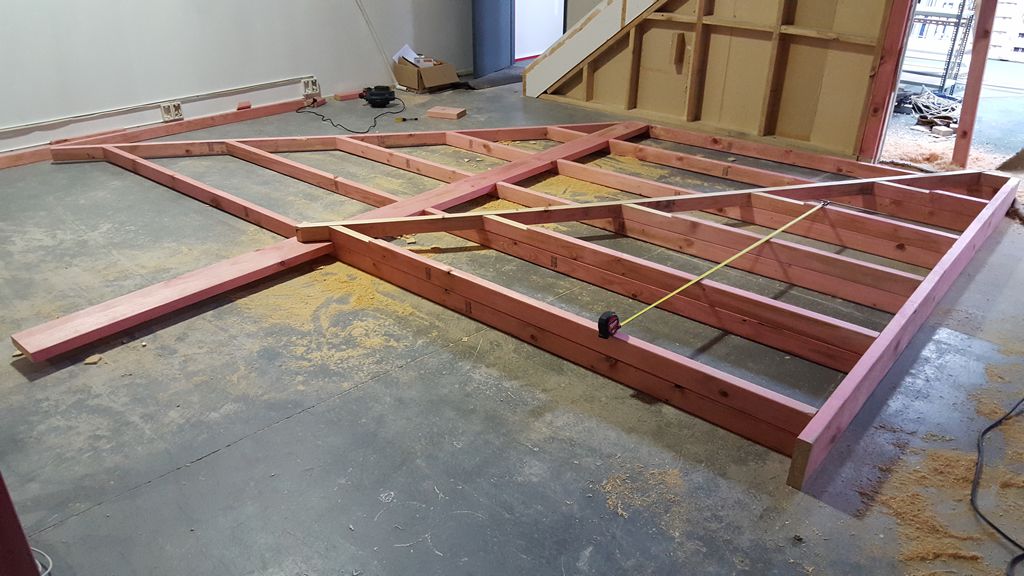 But here it is, now with landing framing up as well.

Some interesting joints.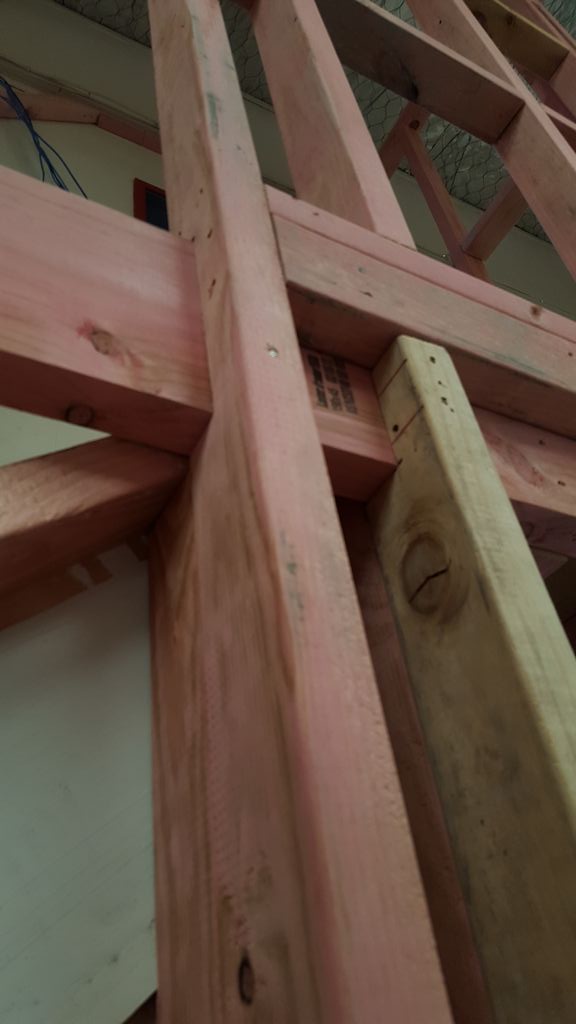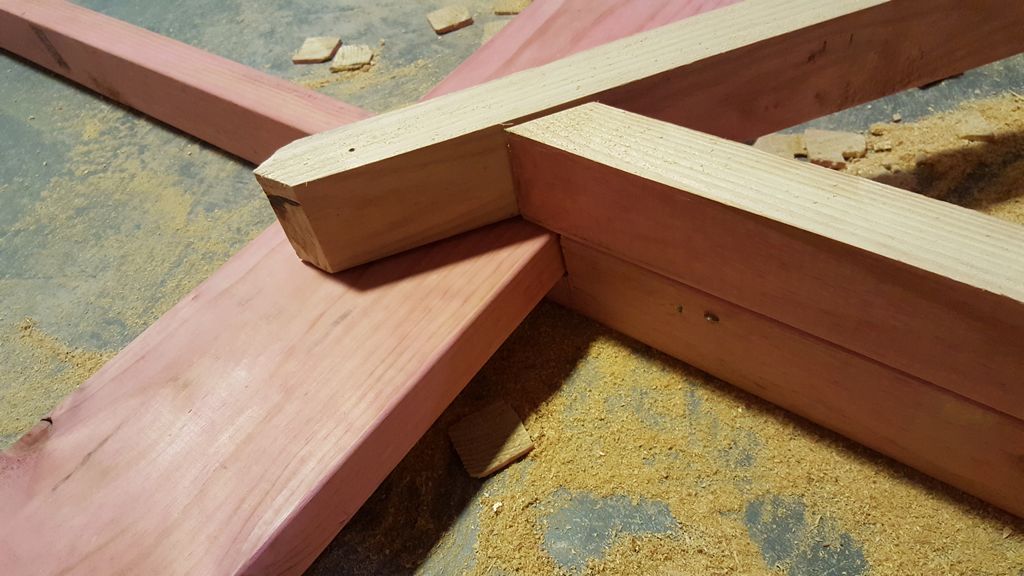 Completely rebuilt landing joist and floor in place (more stable than the steps!)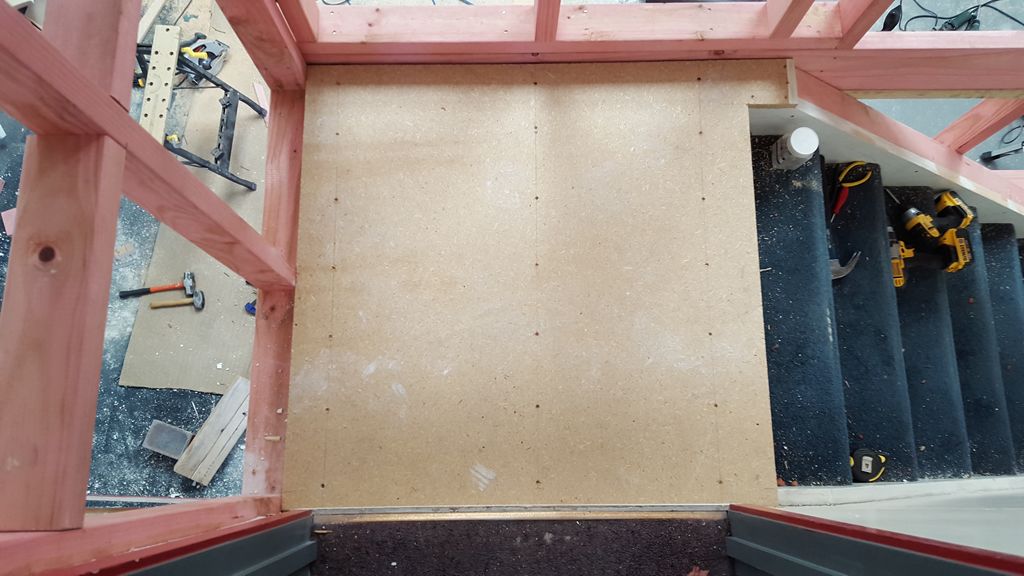 30 Sheets of Gib. No need to go to a Gym after carrying these in!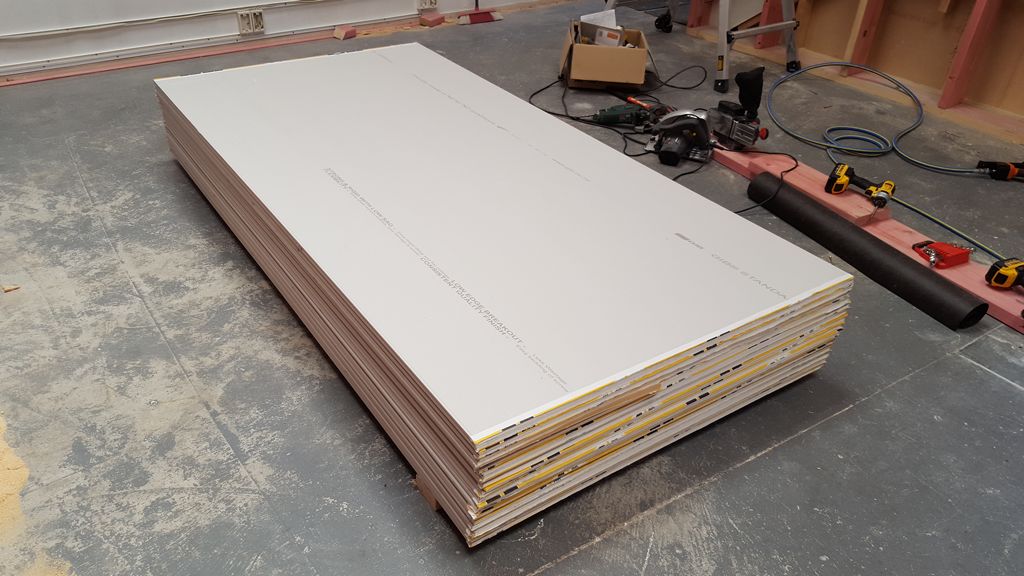 Some of the batt colony.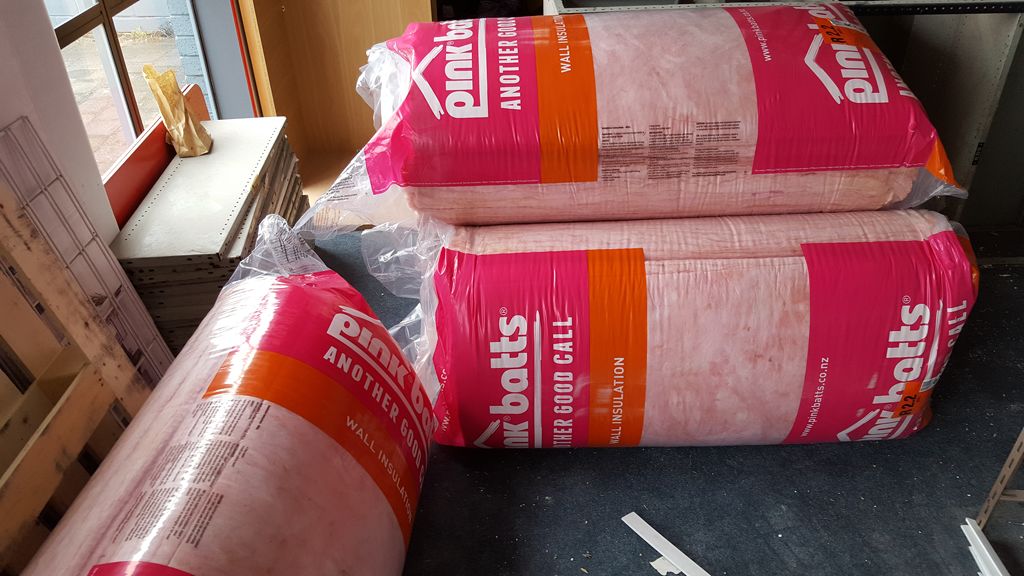 72 joins in cables. Sore eyes anyone?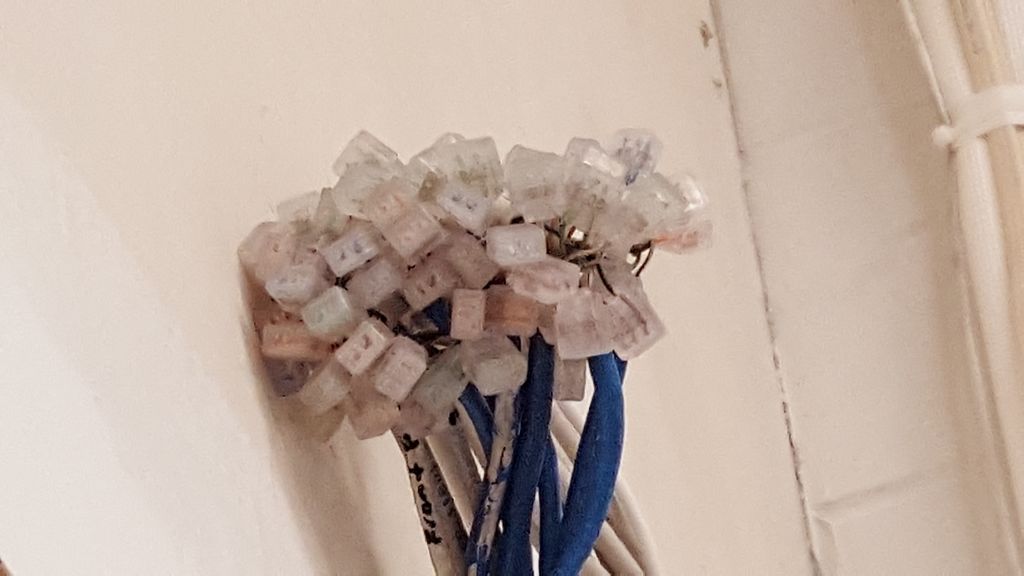 Air conditioning units go in. Cool, or is that Hot?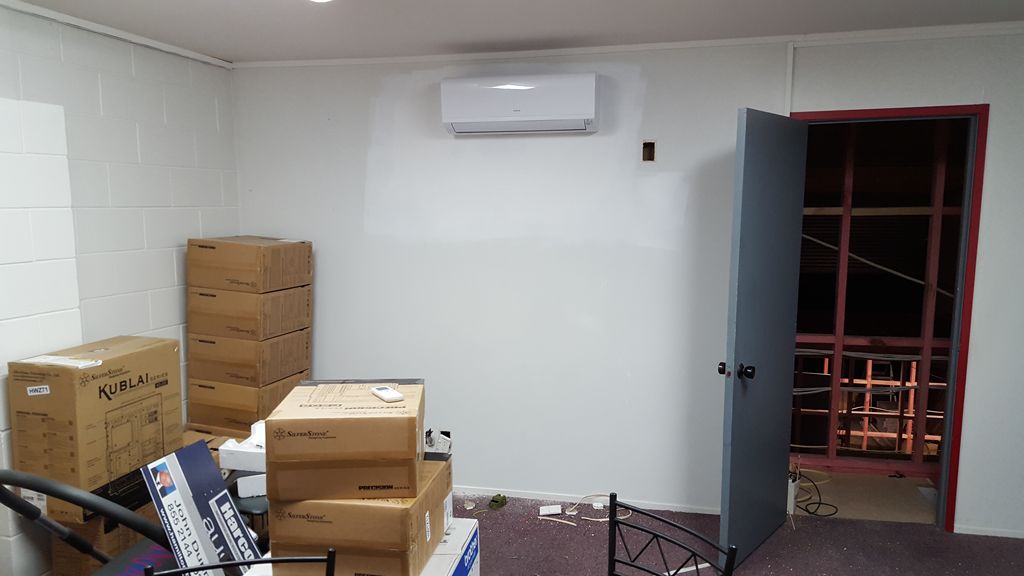 Plywood for roof/floor above rooms.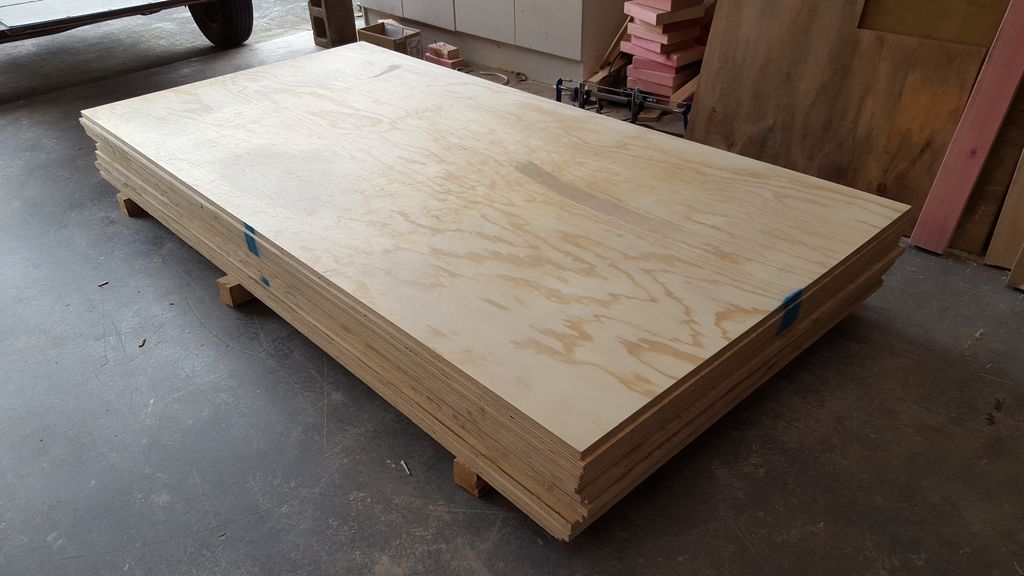 Some of the trim for doors and walls.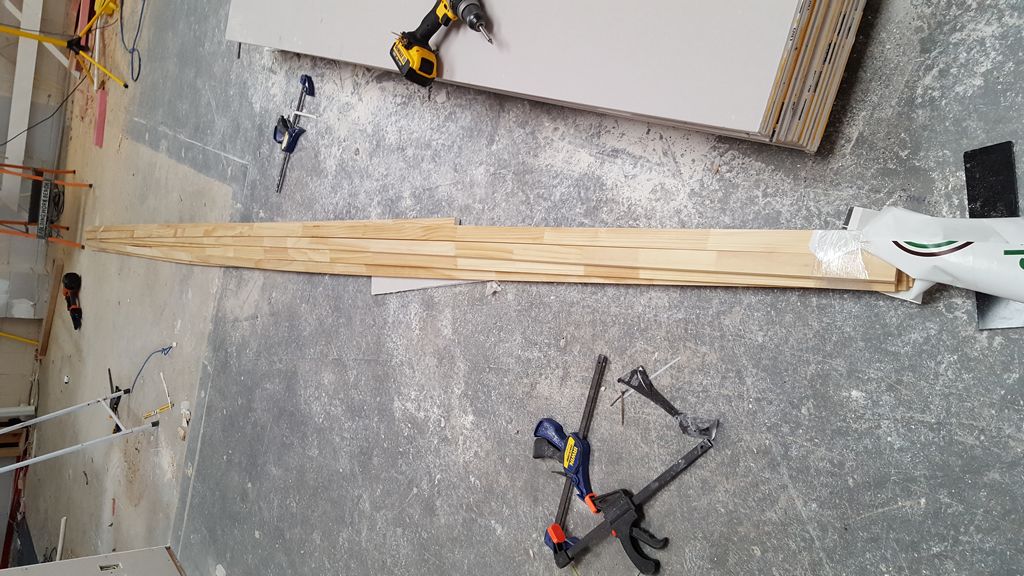 Frame.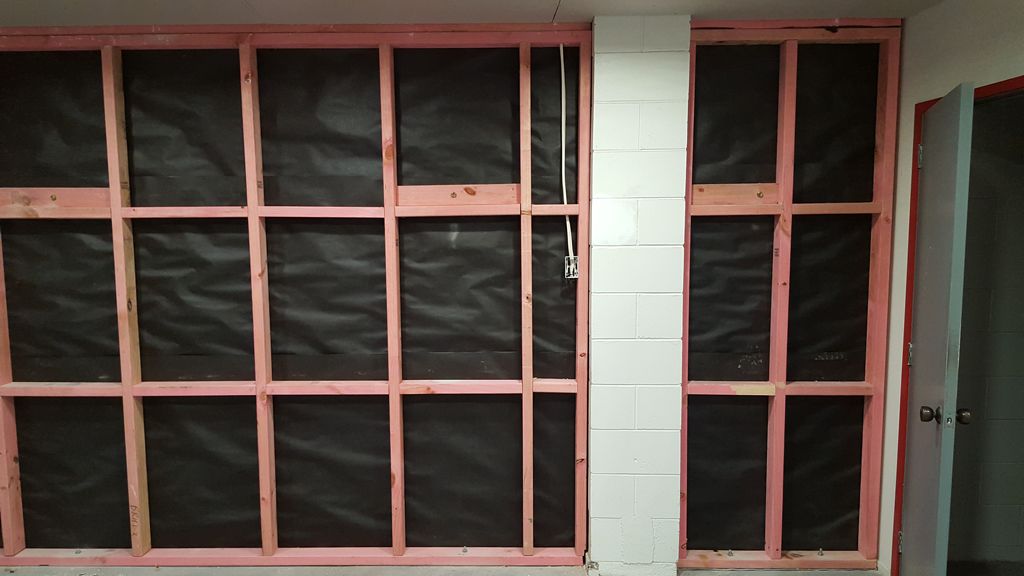 Batts.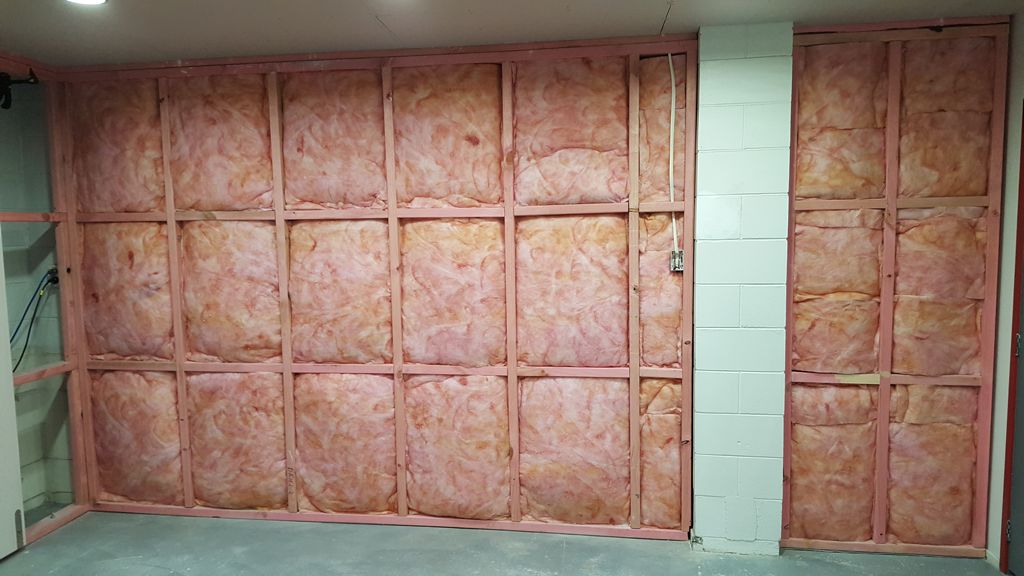 Gib.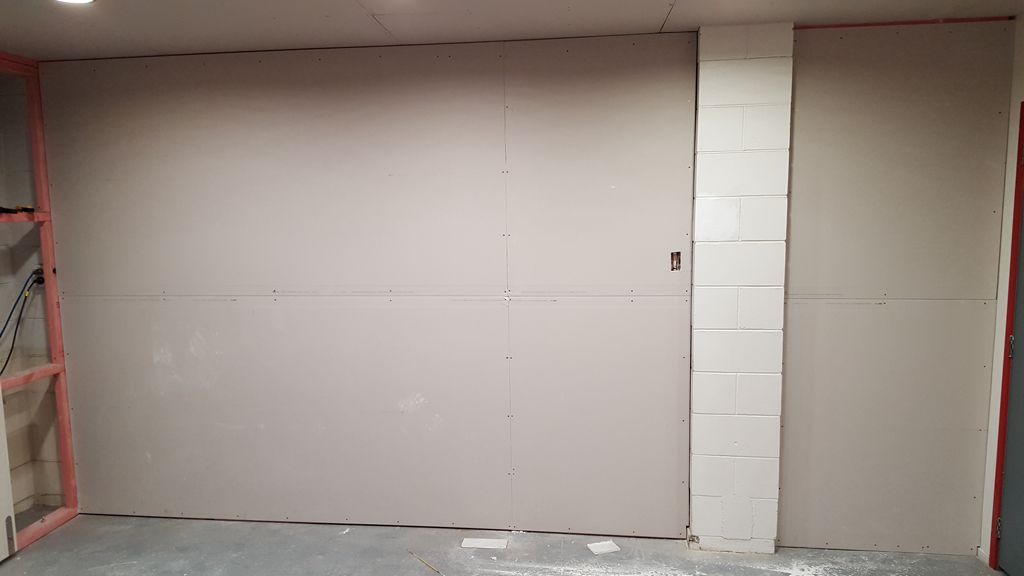 Stairs mostly lined and batted.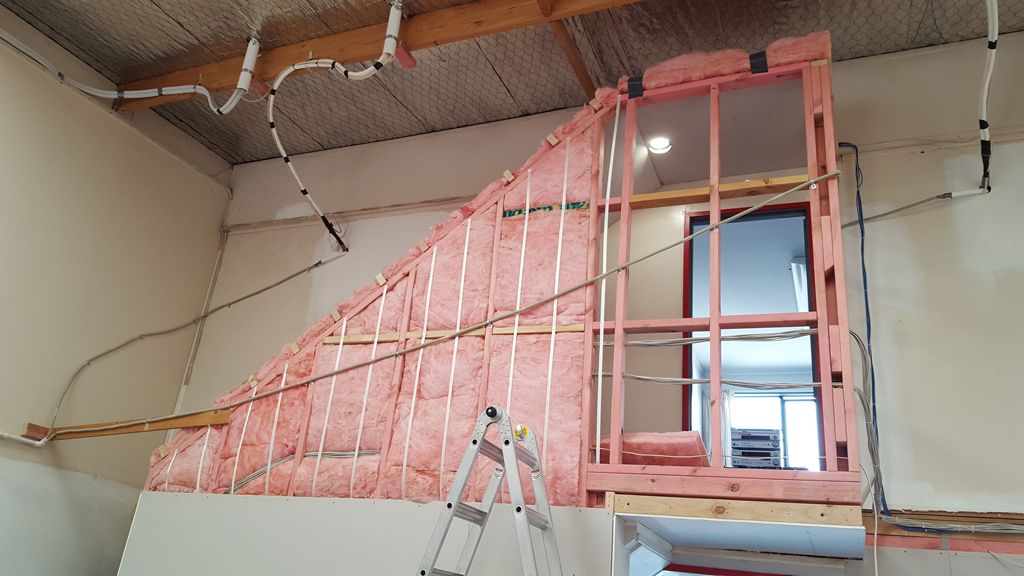 Stairs, where every panel has a different size and angle.
Anyone like jigsaw puzzles?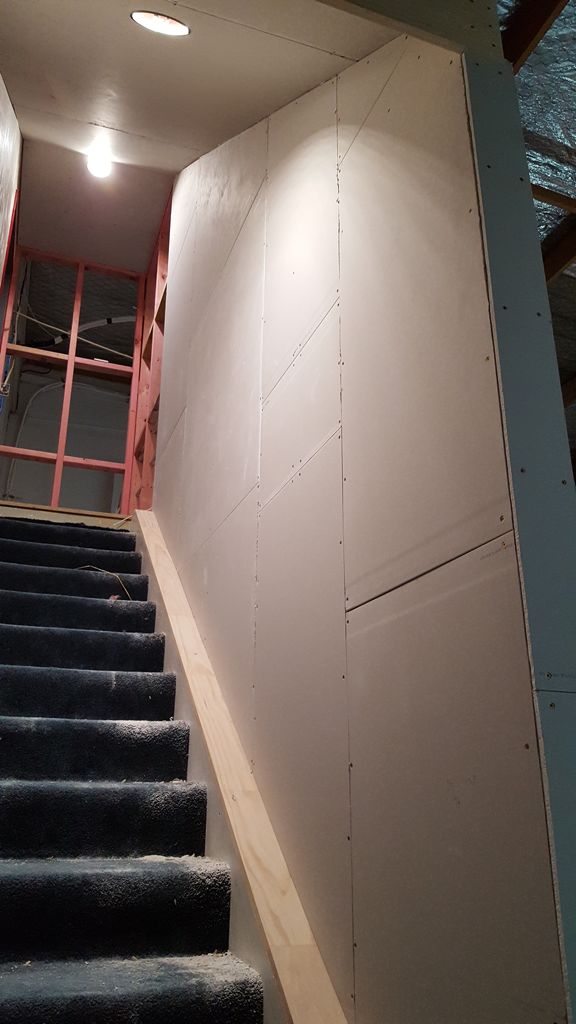 Rooms lined, trimmed and plasterd.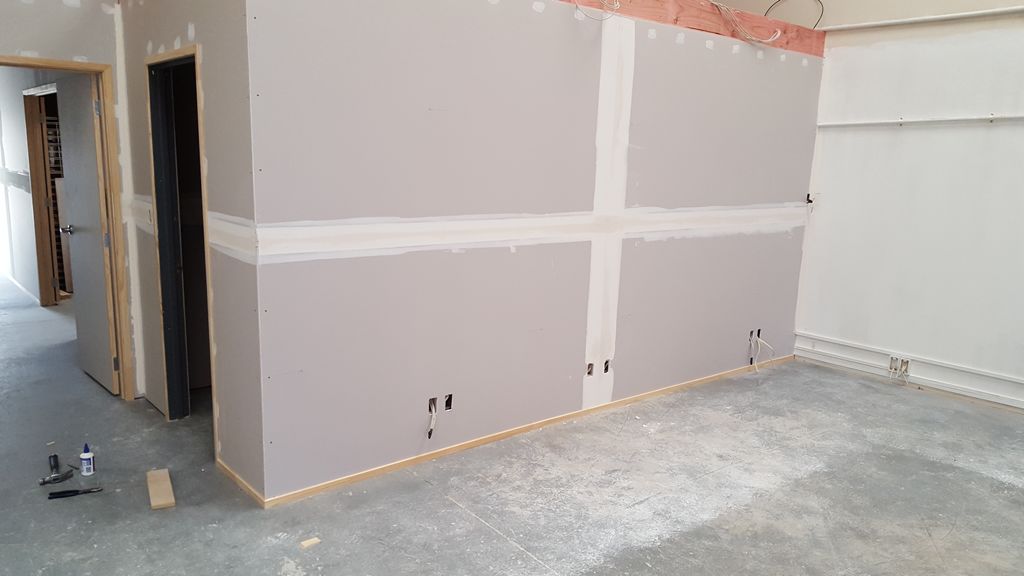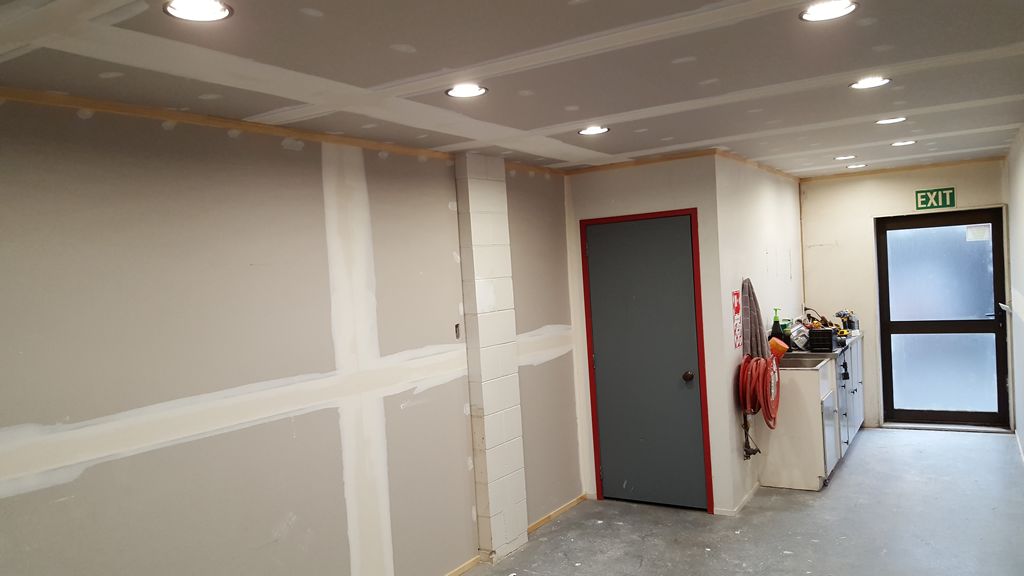 Busy Cable Junction & Millions of cables run.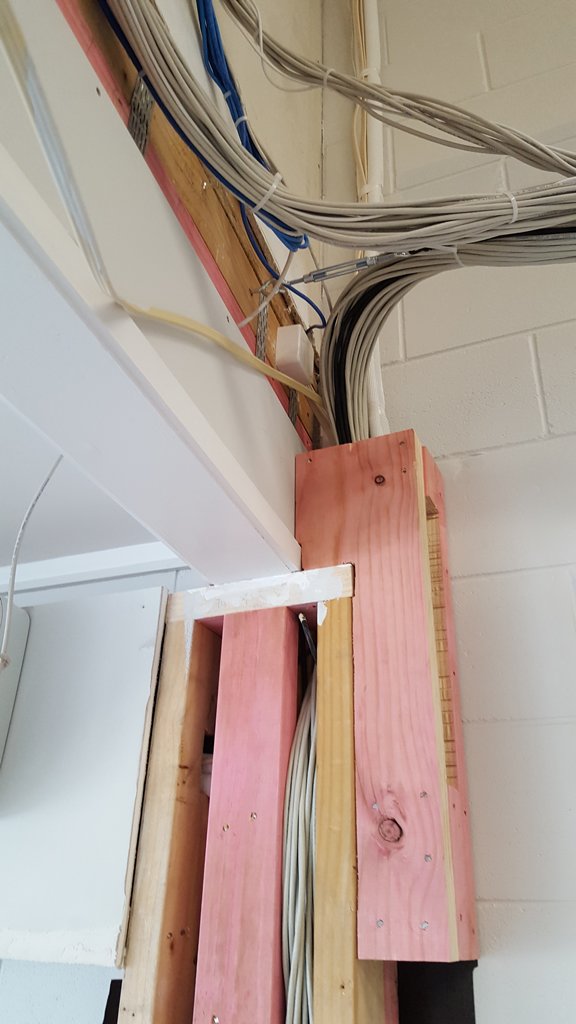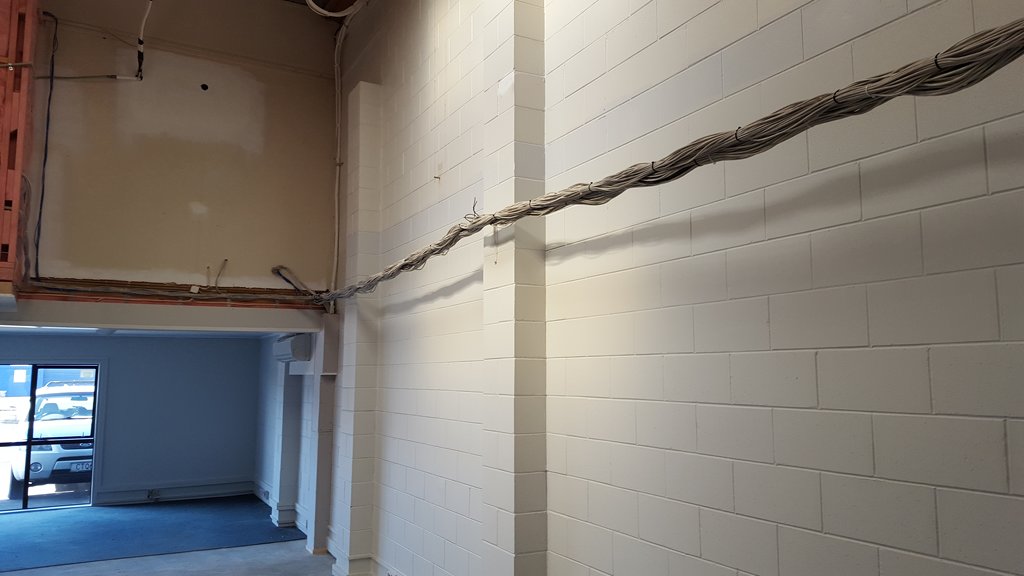 Suspended Ceiling Guys fit Ceiling Grid.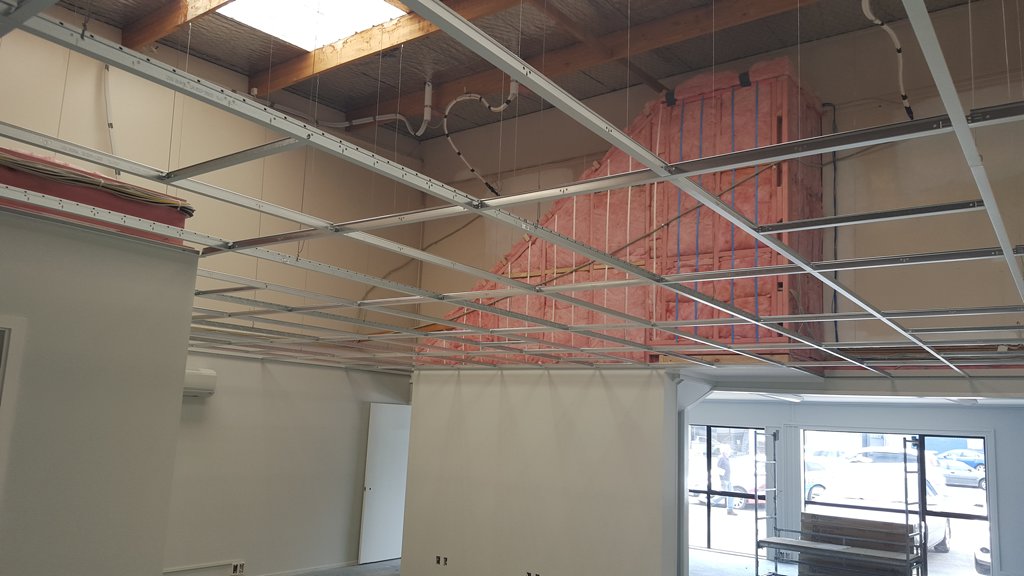 I fit the new LED lights.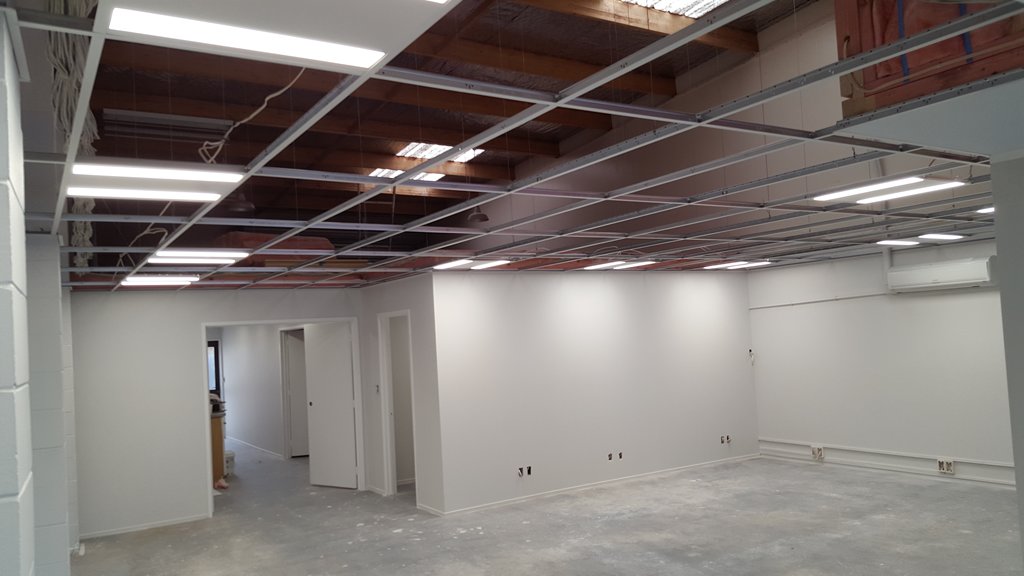 Suspended Ceiling Guys fit the panels.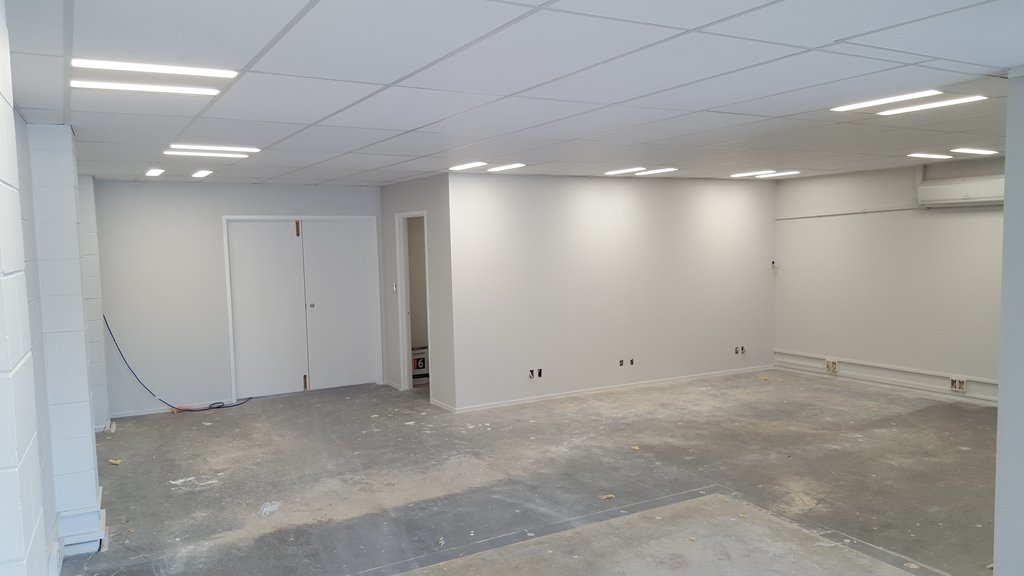 Rebuild of most of the toilet and kitchen plumbing.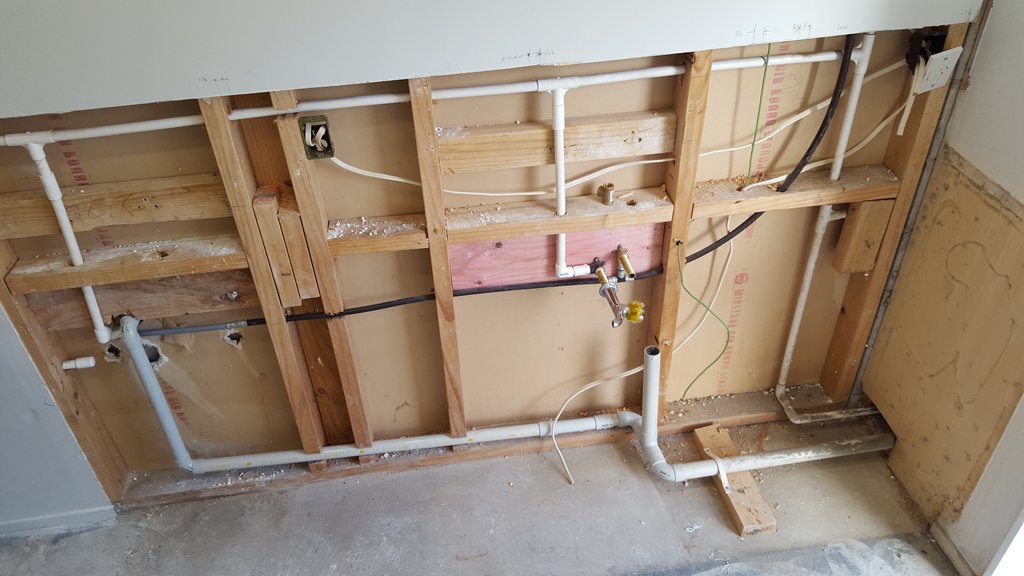 New Toilet Sink.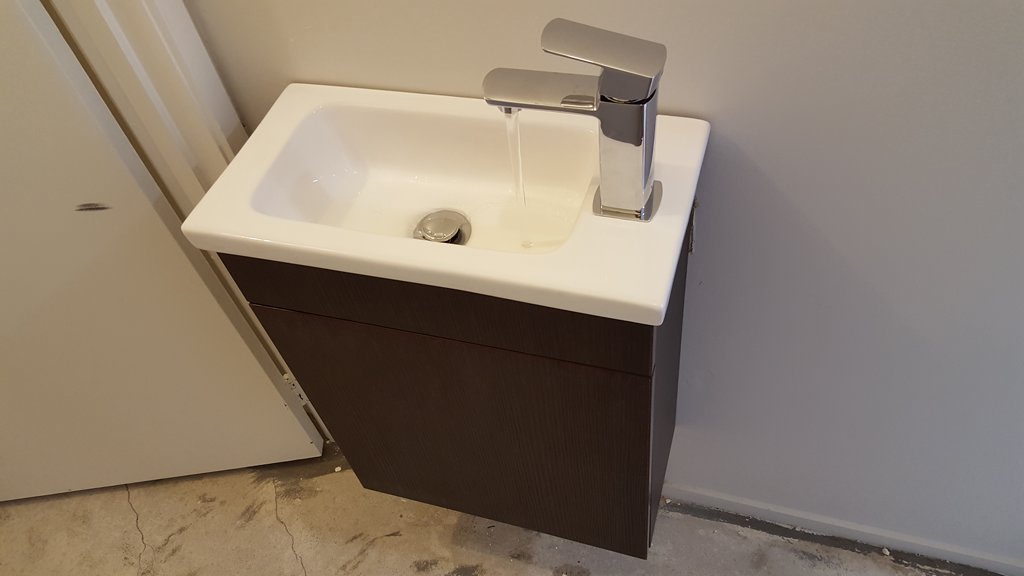 New Kitchen built and fitted and plumbed.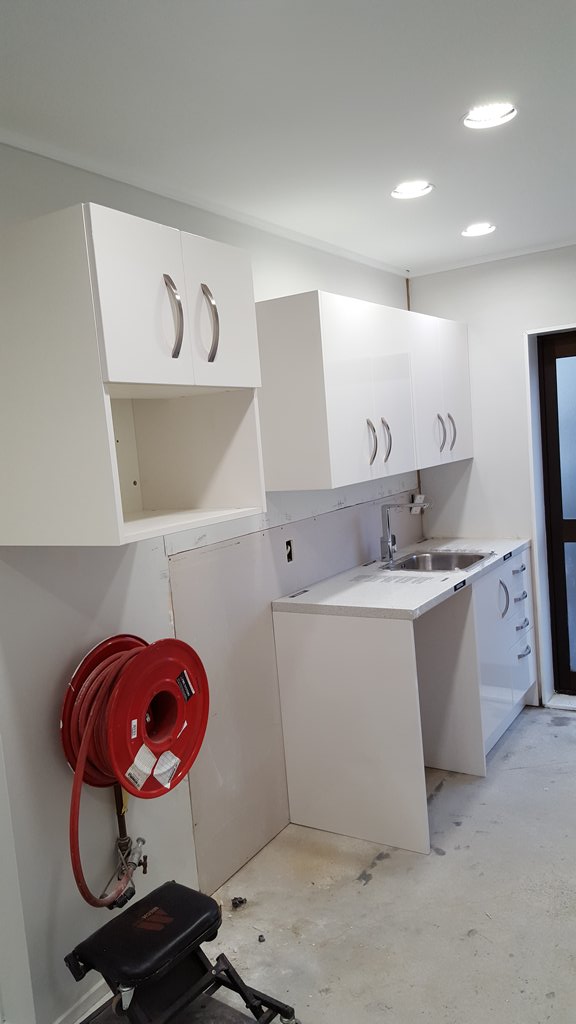 Storage area flooring completed.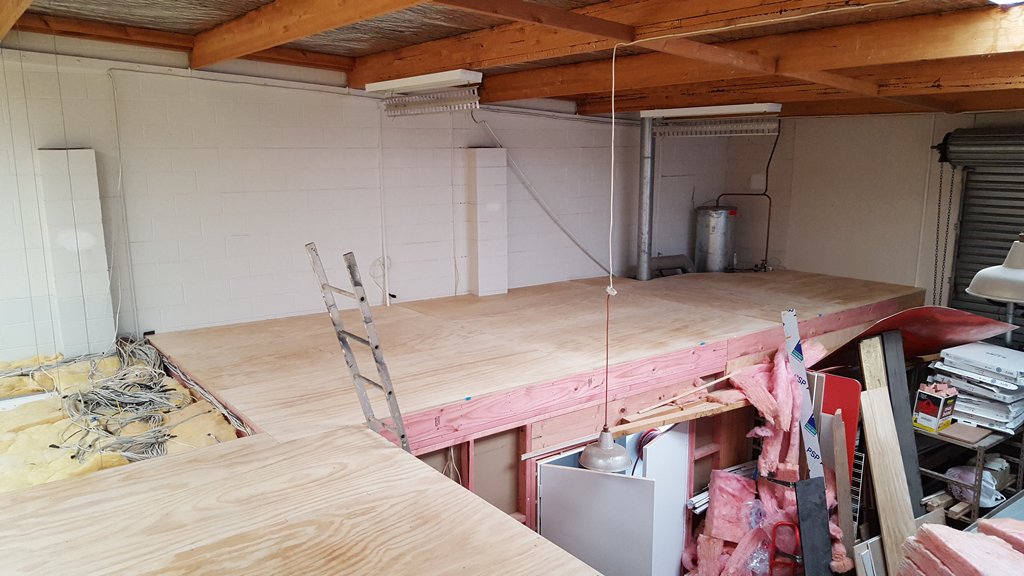 Tiles for Kitchen and Toilet have arrived.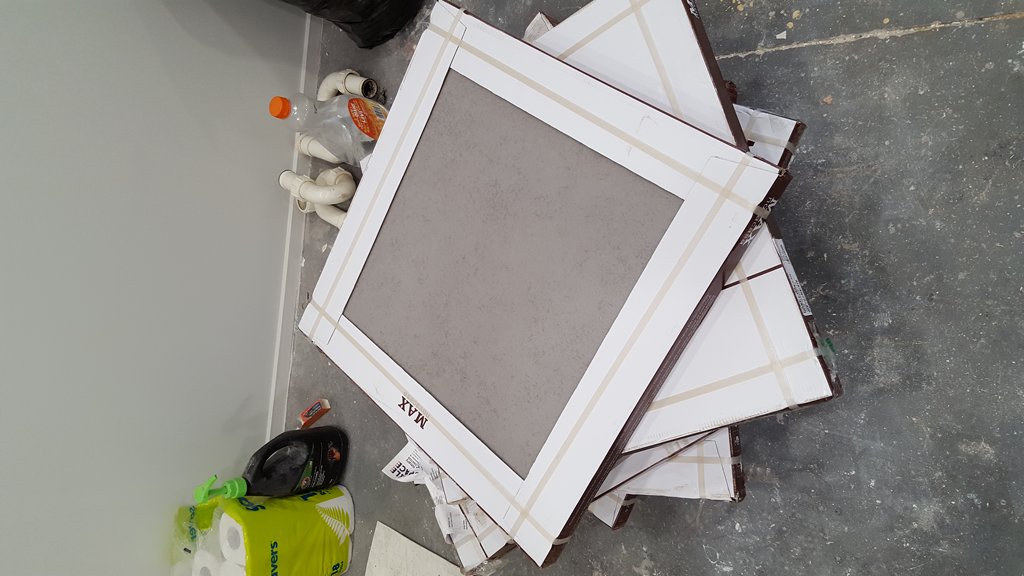 Carepet going in. Looking like a real office now.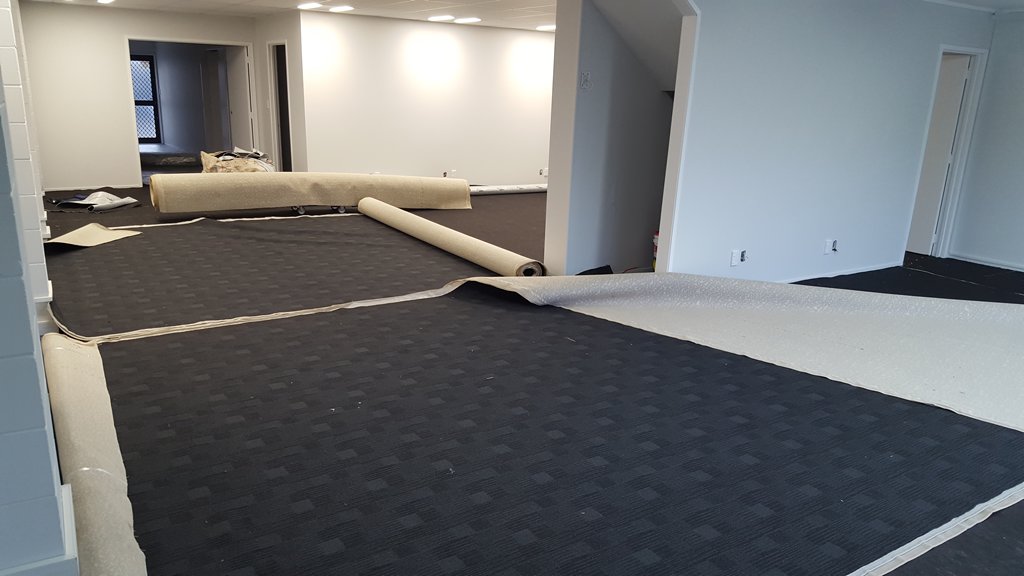 New door handles looking good.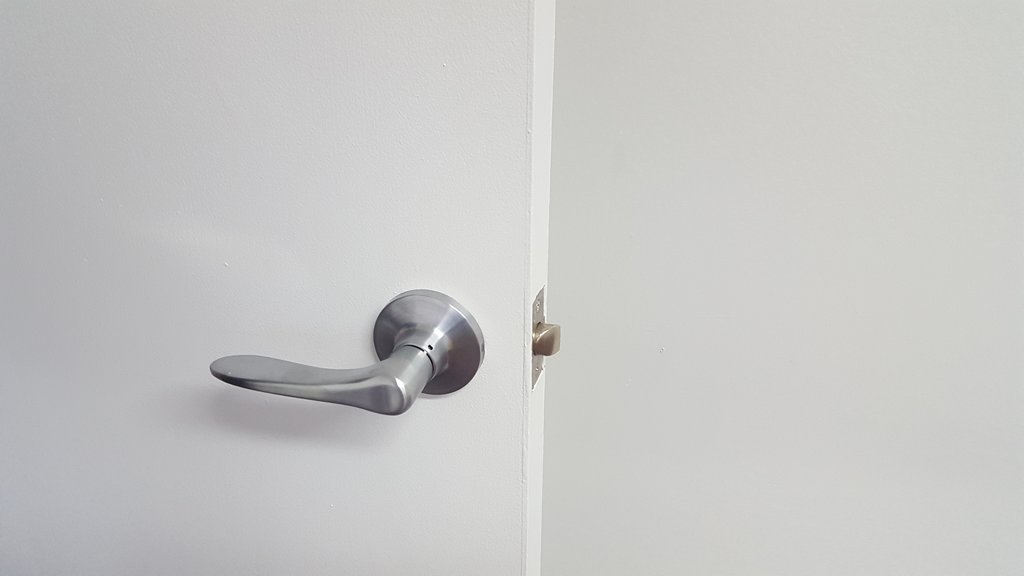 Shelves in store room with plenty of bulk storage underneith.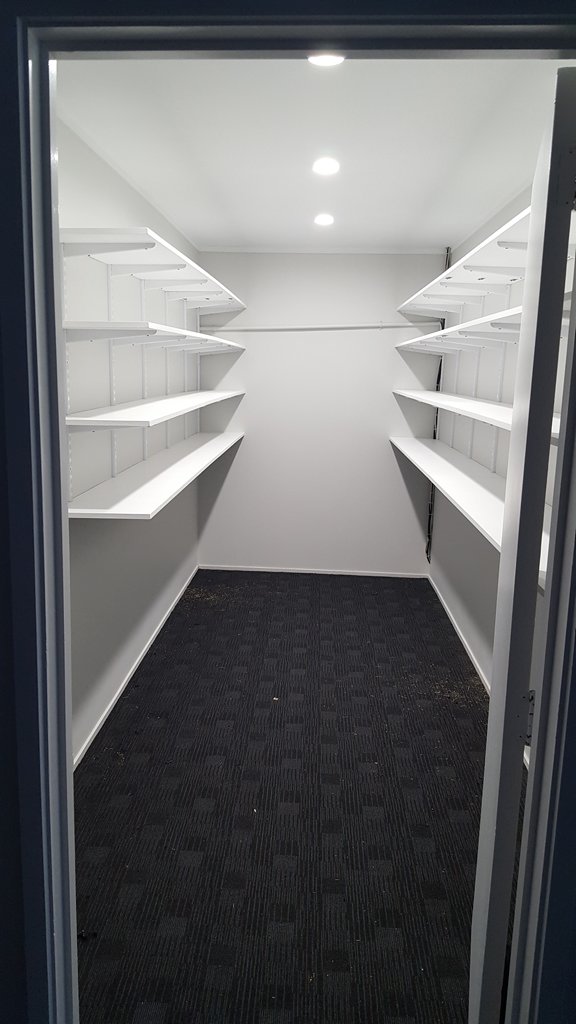 Insulated and lined walls of the 4x4 Workshop.